Family Meal Deals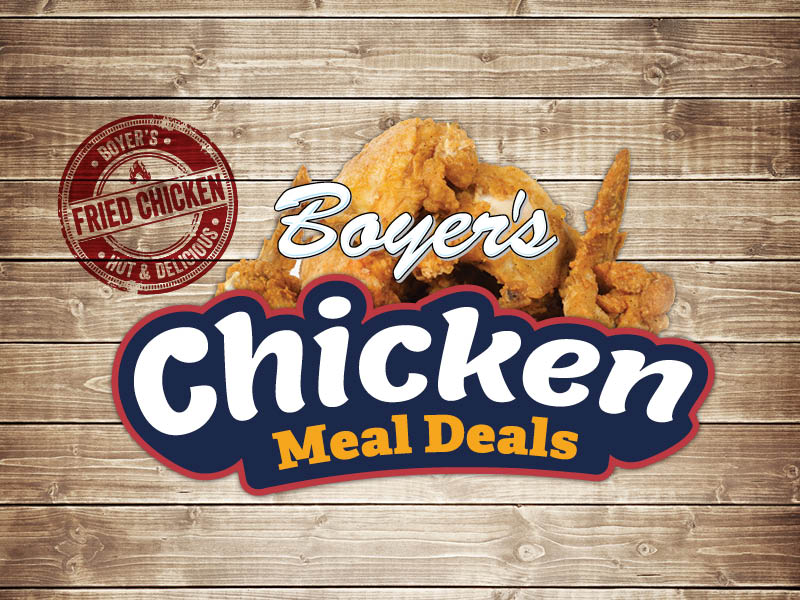 Feed a family of 4 starting at just $16!
Sides: Mac n Cheese, 12 oz Mashed Potatoes, 1 lb Macaroni Salad,
1 lb Potato Salad, 1 lb Cole Slaw, 1 lb Baked Beans
Or order in-store at the deli while you shop!
Please allow up to 1 hour so that we can serve you fresh, hot chicken!
No products were found matching your selection.