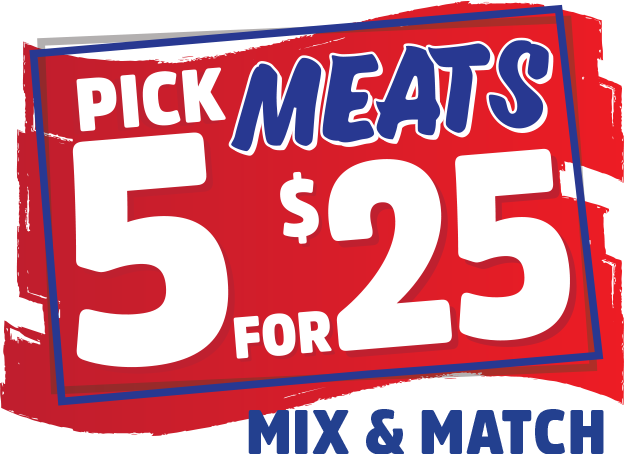 Pick 5 for $25
We have created a new Pick 5 program to give you more choices &amp more variety! Check out the meat department to find great Pick 5 Savings every day!
Here is a sample of the items you can find in Boyer's Pick 5!
Varieties will change daily due to availability
Plus many more choices in store!
Click Above Items to Add to Shopping List.
How to Buy Pick 5
Pick any 5 packages of meat, mix or match, with our red "Pick 5" label on it and pay only $25 - regardless of individual package price.

Our cashier will put the 5 packages together on one charge of $25. It does not matter what the individual package total adds up to be.

You must buy 5 packages to get the special pricing and each package must have a red "Pick 5" label on it. Quantities less than 5 packages will be rung up at the regular price for each item.

You can buy 5 different varieties or 5 of the same item or mix and match - YOUR CHOICE!!