Posted: December 18, 2019
Ardent Mills
Essential Everyday All-Purpose Flour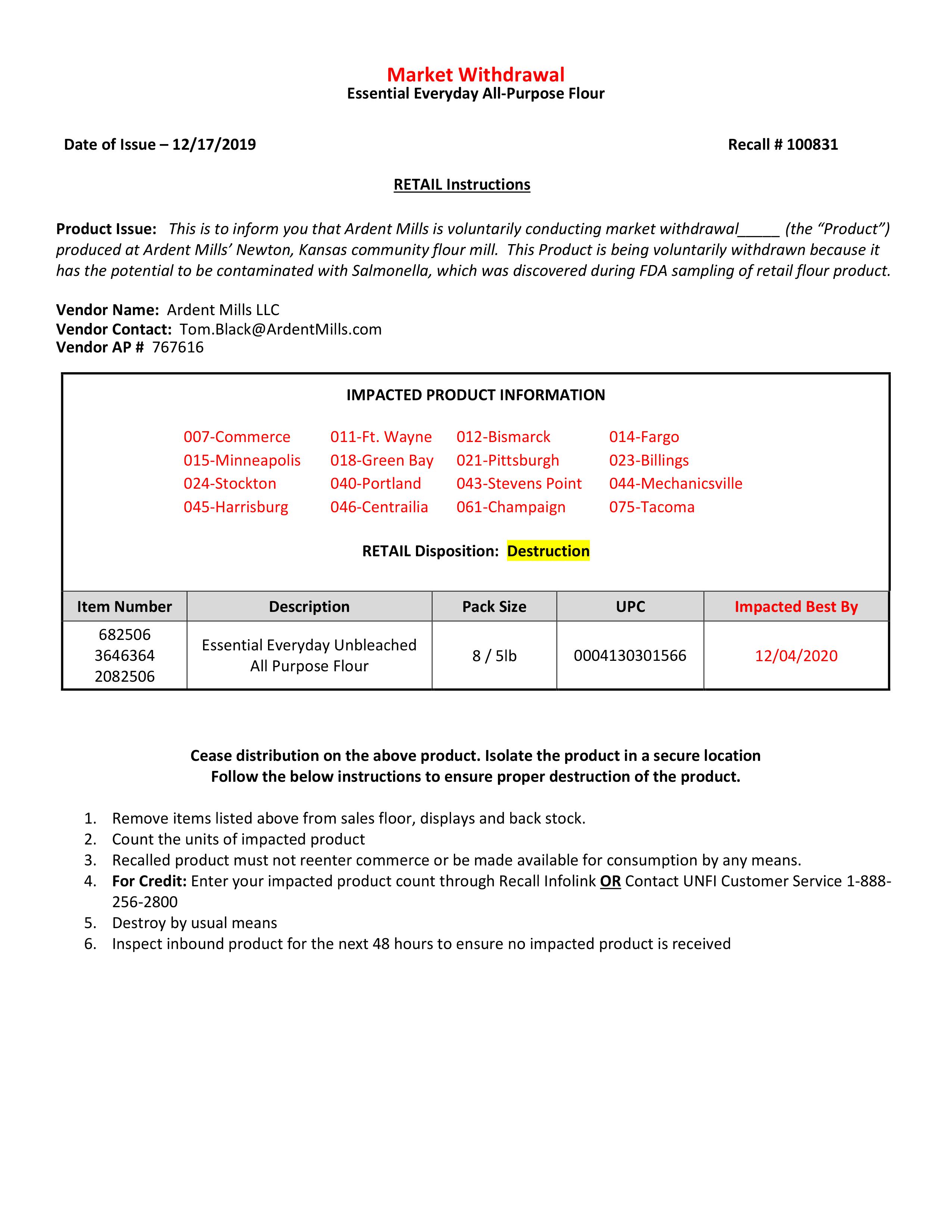 Ardent Mills is voluntarily conducting market withdrawal of Essential Everyday All-Purpose Flour produced at Ardent Mills' Newton, Kansas community flour mill. This Product is being voluntarily withdrawn because it has the potential to be contaminated with Salmonella, which was discovered during FDA sampling of retail flour product.

This withdrawal is being conducted out of an abundance of care, as we are not aware of any consumer reports of confirmed illnesses related to the Product. No illnesses have been reported in connection with the product that is subject to this voluntary withdrawal.
Please view the provided images for more information.
If you have purchased an affected product, please return it to your local Boyer's for a full refund.