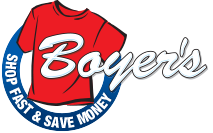 Baked Sweet Potato Soup
Ingredients
2 large sweet potatoes
1/3 cup all-purpose flour
3 cups 2% reduced fat milk
1/2 cup crumbled goat cheese
Kosher salt and freshly ground black pepper
1 tsp ground cinnamon
1/2 cup 2% Greek yogurt
1/4 cup chopped toasted pecans
1/4 cup dried cranberries
Instructions
Preheat the oven to 400°F.
Place potatoes directly on oven rack and bake for 50-60 minutes, or until very soft.
Let rest until cool enough to handle.
Cut potatoes in half lengthwise, scoop out the flesh, and coarsely mash in a bowl.
Place flour in a pot or Dutch oven and gradually add in the milk, whisking until blended.
Cook over medium heat until thickened, (about eight minutes), whisking often.
Add in the mashed sweet potato flesh, crumbled goat cheese, salt and pepper to taste, and cinnamon.
Stir until the goat cheese melts.
Reduce stove heat to low.
Stir in the Greek yogurt and cook over low heat until heated through, a few minutes.
Serve topped with the pecans and dried cranberries.