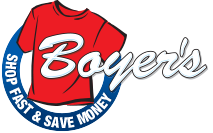 Almond Macaroon Fingers
35 calories per serving
Ingredients
1 can (7-8 oz) almond paste
1/2 cup confectioners' sugar
2 large egg whites
1/2 teaspoon vanilla extract
2 ounces bittersweet or semisweet chocolate, broken into pieces
Instructions
Preheat oven to 300°F. Line two cookie sheets with parchment.
In food processor with knife blade attached, process almond paste and sugar until combined (a few small lumps will remain).
Add whites and vanilla; pulse until well combined.
Spoon batter into decorating bag fitted with 1/2-inch star tip.
Pipe batter into 3-inch-long fingers, one inch apart, onto prepared cookie sheets.
Bake macaroons, on two oven racks, 17-19 minutes, rotating sheets between racks halfway through baking, until cookies start to turn golden brown on edges.
Cool on cookie sheets on wire racks. Repeat.
In microwave-safe cup, heat chocolate in microwave oven on High for one minute or until soft and shiny.
Remove; stir until smooth.
With pastry brush, brush chocolate on half of each macaroon; let dry.
If necessary, place in refrigerator five minutes to set chocolate.
Peel cookies from parchment; store tightly covered at room temperature, with waxed paper between layers, up to three days or in freezer up to one month.