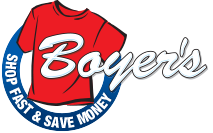 Italian Hazelnut Cookies
Ingredients
2 cup(s) hazelnuts, toasted and skinned
1 1/4 cup(s) sugar
4 large egg whites
1/2 teaspoon(s) salt
1 teaspoon(s) vanilla extract
Instructions
Position two racks as close to the center of the oven as possible; preheat oven to 325°F.
Line two baking sheets with parchment paper or nonstick baking mats.
Pulse nuts and sugar in a food processor until finely ground. Scrape into a large bowl.
Beat egg whites and salt in another large bowl with an electric mixer on high speed until stiff peaks form.
Using a rubber spatula, gently fold the egg whites into the nut mixture. Add vanilla and gently, but thoroughly, mix until combined.
Drop the batter by the tablespoonful two inches apart on the prepared baking sheets.
Bake the cookies until golden brown, switching the pans back to front and top to bottom halfway through, 25 to 30 minutes.
Let cool on the baking sheets for five minutes.
Gently transfer the cookies to a wire rack to cool completely.
When the baking sheets are thoroughly cooled, repeat with the remaining batter.