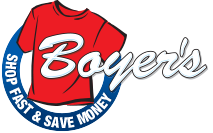 Parmesan Baked Zucchini
Ingredients
2 medium sized zucchinis
Extra virgin olive oil
Grated parmesan cheese
A pinch of salt, pepper, and garlic powder
Instructions
Set your oven to 350°F.
While the oven is heating up, cut the zucchini in quarter to half-inch thick slices.
Arrange on a baking pan.
Add a pinch of salt, pepper, garlic powder, and grated parmesan over the top of the zucchini.
Be sure to top it off with a drizzle of olive oil before you put it in the oven so that it doesn't dry out.
Bake for 10-15 minutes and check.
If not done to your desired consistency, then put them back in the oven for another 10 minutes.