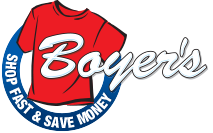 Turkey Sausage Patties
Ingredients
3/4 pound ground turkey (not labeled "all breast meat")
1 medium Bosc pear (6 ounces), peeled, cored, and coarsely grated
1/4 cup chopped fresh flat-leaf parsley
2 tablespoons finely chopped fresh sage
3/4 teaspoon salt
1/4 teaspoon black pepper
1/4 teaspoon ground allspice
1 large egg, lightly beaten
Vegetable oil for brushing skillet
Instructions
Stir together all of the ingredients, except the oil, in a large bowl until combined well.
Form 1/4 cups of sausage mixture into patties (three inches in diameter; about eight total) using moistened hands.
Arrange on a wax-paper-lined tray.
Lightly brush a 12-inch nonstick skillet with oil and heat over moderate heat until hot but not smoking.
Cook the patties in batches of four, turning over once, until browned and cooked through, about six minutes per batch.
Transfer to a plate as cooked and keep warm, covered with foil.