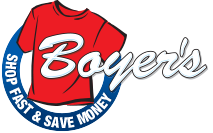 All American Beef Stew
Ingredients
3 tbsp. (45mL) Mrs. Dash® Garlic & Herb Seasoning Blend
1 lb (454g) lean beef stew meat, cut into 1 1/2 inch pieces
1 cup (240mL) carrots, cut into 1 inch chunks
1/2 cup (120mL) celery , cut into slices
1 1/2 cups (360mL) red-skinned potatoes, about 5 small potatoes, cubed
1 1/2 cups (360mL) cut green beans, fresh or frozen
1 14.5 oz. can (406g) low sodium beef broth
1 14.5 oz. can (406g) canned low sodium diced tomatoes
2 tbsp. all purpose flour
2 tbsp. canola oil
Instructions
Coat meat in flour. Brown meat in oil in a large heavy Dutch oven on all sides, about 10 minutes.
Add carrots, celery, Mrs. Dash® Garlic and Herb Seasoning, potatoes, green beans, and broth in the Dutch oven.
Cook on stove top low heat for 3 hours, watching carefully not to boil over.