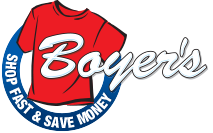 Apple Pork Chops
Ingredients
3 tbsp. Mrs. Dash® Original Blend
4 4 oz. pork loin chops
2 Granny Smith apples, peeled, seeded and cut into 8 wedges
2 tbsp. olive oil
Instructions
Sprinkle apples and pork chops evenly with Mrs. Dash® Original Blend
Heat saute pan to medium heat. Add 1 tbsp. olive oil and cook the apples 3 minutes.
Remove to a plate. Add remaining olive oil and brown pork chops on both sides.
Return apples to pan on top of chops and cook 3 minutes turning once.