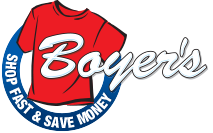 Baked Lemon Chicken
Ingredients
2 tbsp. (30mL) Mrs. Dash® Lemon Pepper Seasoning Blend
6 4 oz boneless skinless chicken breast halves
1/3 cup (80mL) all-purpose flour
1 tbsp. (15mL) unsalted margarine
1 medium fresh lemon, zested and juiced
1 cup (240mL) low sodium chicken stock
1 tbsp. (15mL) brown sugar
Instructions
Pat chicken breasts dry. Place flour and Mrs. Dash® Lemon Pepper Seasoning Blend in a plate and mix thoroughly. Dredge chicken breasts in flour mixture.
Heat margarine in a large skillet and add chicken. Brown chicken on both sides, but do not cook through. Transfer chicken to large casserole dish.
In a bowl, mix zest and juice from one lemon, chicken stock and brown sugar. Pour over chicken.
Bake for 30-35 minutes in 375°F (190°C) preheated oven or until chicken breasts are cooked through.